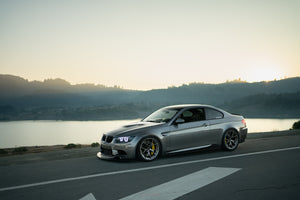 Welcome!
Our #1 priority is providing an exceptional customer experience, and we pride ourselves on building long-lasting relationships with our clients. We only offer the most premium products. Please inquire about our private track events.
We are continuously adding new products to the webstore. If you do not see the product you are looking for, please use the chat function in the corner or email us at 'hello@shopwett.com'
Write-Ups
---
The E90, E92, and E93 M3 are fantastic cars. They come from the factory with the lively, high revving S65 V8 engine. Up top at 8400 RPM, not many cars...